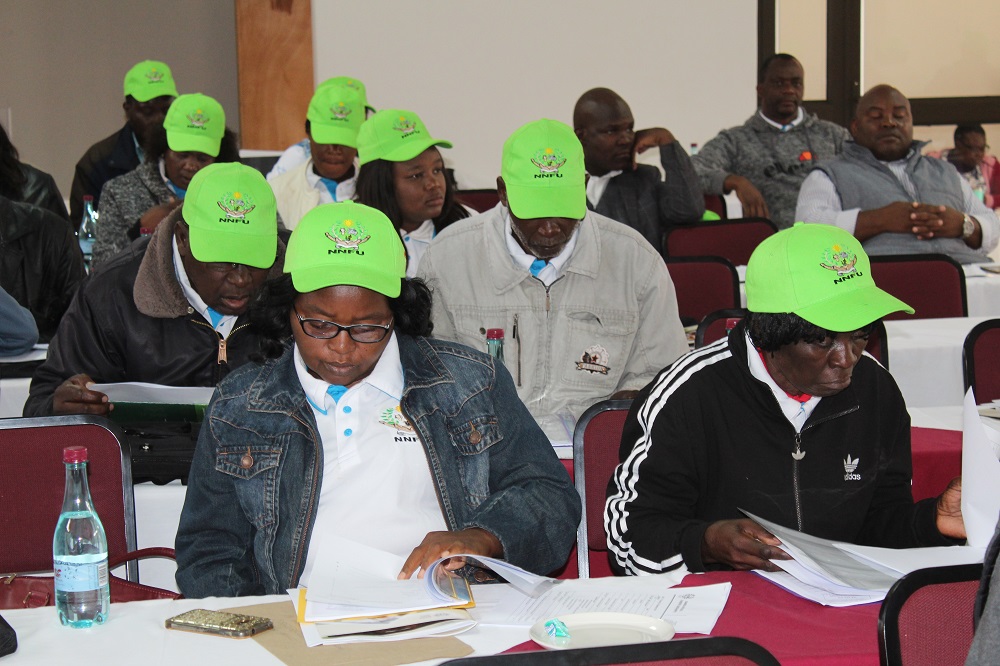 The Namibia National Farmers' Union (NNFU) is a national federation of regional farmer's unions (RFUs). It was established in June 1992 to serve as a mouthpiece for all Namibian communal and emerging commercial farmers.
The NNFU aims to increase food production for household security, enhance marketing of farming products to increase household income, increase participation and recognition of woman in farming, contribute to environmental protection and sustainable utilization of natural resources
Want to become NNFU member?
Download membership form now